The home power station S10 E PRO
Full sector coupling with more power and capacity: the S10 E PRO home power station systematically continues the development of E3/DC technology and paves the way for a fully self solar-electric supply, without ongoing energy costs.
The high-performance storage for an annual consumption over 8,000 kWh
Maximum independence
The S10 E PRO is the most powerful home power station. It is designed for households with an annual cross-sectoral electricity consumption beginning at approximately 8,000 kilowatt hours, which require a sufficiently large capacity for charging an e-vehicle or other applications, and a correspondingly high discharge capacity of the storage.
Customers who own an S10 E PRO home power station and an appropriately designed PV system can achieve levels of independence of up to 85% throughout the year, with absolute independence from energy costs. With their own power generation, they largely cover their own demands for household requirements, heat pumps and e-mobility, while the income from the feed-in of surplus energy at least covers the purchase costs for the electricity drawn from the grid.
Utilise high PV output for an self supply
Full, efficient sector coupling
The S10 E PRO makes it possible to exploit the advantages of a home power station in new areas of application. The storage capacities range from 13 to 19.5 kilowatt hours in the system, and up to 39 kilowatt hours with the external battery cabinet. The connectable PV output can also be doubled with the E3/DC additional solar inverter, so that systems with an output of maximum 30 kWp can be used by the home power station for a self supply.
However, the charging and discharging capacity are particularly important – depending on the battery configuration, this amounts to 6 to 9 kW in continuous operation and even up to 12 kW in peak operation. This supports the operation of large heat pumps even more effectively, and enables regular overnight charging of e-vehicles, exclusively with solar power from the storage.
Full performance in the case of power failure
High Level of Security and a System Warranty
The high output of the S10 E PRO also offers great advantages in combination with the emergency power function: the three-phase backup power supply can now supply your entire household network with 6 to 9 kW of continuous output, and it can also serve several larger loads, or even start up heat pumps without drawing power from the grid.
As with all our home power station, the S10 E PRO is covered by the full system warranty for a period of 10 years. The device is remotely maintained, free of charge, and receives automatic software updates. It is possible to upgrade the battery capacity within one year of initial operation.
Call us now
Sector coupling with optional future-proofing
Retrofit more capacity within 5 years
The S10 E PRO home power station has a wide range of capacities and adapts to your requirements. Because those requirements can change significantly if the user switches to electric heating or an electric car.
The INFINITY concept gives you maximum security for the future: If you choose an S10 E PRO, you automatically have the option of connecting three additional battery modules to the system within 5 years. This enables you to use much more of your own energy directly.
The INFINITY concept provides even more independence: When the time is right, the device can simply be equipped with additional batteries on site and the next level of self-sufficiency begins. This option applies regardless of the battery type. When the retrofitting work is carried out, the latest modules from E3/DC's product range will be installed, and they will function perfectly together with the existing batteries.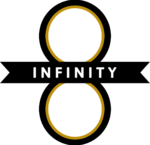 S10 E PRO home power station
For PV systems with an output of 20, or up to 30 kWp
The S10 E PRO home power station is designed to generate up to 20 kWp, or, with an additional inverter, up to a maximum of 30 kWp.
9 kW continuous battery capacity
With the S10 E PRO, optimum independence is achieved at a high rate of annual consumption. Heat pumps and electric vehicles make use of this high charging capacity.
13 to 39 kWh storage
The battery capacity in the S10 E PRO is designed for full sector coupling. Capacities can be configured between 13 and 39 kWh, and the capacity can be expanded within 5 years.